Are you planning to travel to Morocco during Ramadan ?
Ramadan is a holy month in Islam, during which the Muslims refer from drinking and eating, among other things, from dusk till dawn ( 4 AM to 7H30 PM in Morocco). Morocco being a Muslim country, most Moroccans observe the fasting. In 2020, Ramadan will span most of May.
Is it still worth visiting Morocco during Ramadan ? Of course it is. April and May are traditionally very popular months to visit Morocco, before the summer heat settles in. Here is what changes during Ramadan in Morocco compared to the rest of the year:

- shops and businesses don't usually open before 11 or 12 in the morning. Some monuments and sites may change their schedule and close sooner than usual. They all come to a standstill around 3- 4 PM and many will open again after the ftour ( breakfast) around 9 PM;
- dinner in restaurants is served later than usual ( starting with 8H30 PM), since most Moroccans have their ftour ( breakfast) around 8 PM;
- alcohol may not be as easy to purchase locally as during the rest of the year;
- each individual is affected differently by fasting for weeks on end, but most of them will not be at their 100 percent. Some will be less focused. Some will be grumpy. Most of them will invite you to share a meal with them;
- our drivers and guides are aware that you will probably not be fasting. They are completely used to tourists eating in front of them and will not be offended at all;
- many mosques have tables spread out to feed the hungry after prayers. In the markets and streets, special dishes are prepared during this time, some of which can't be found during the rest of the year.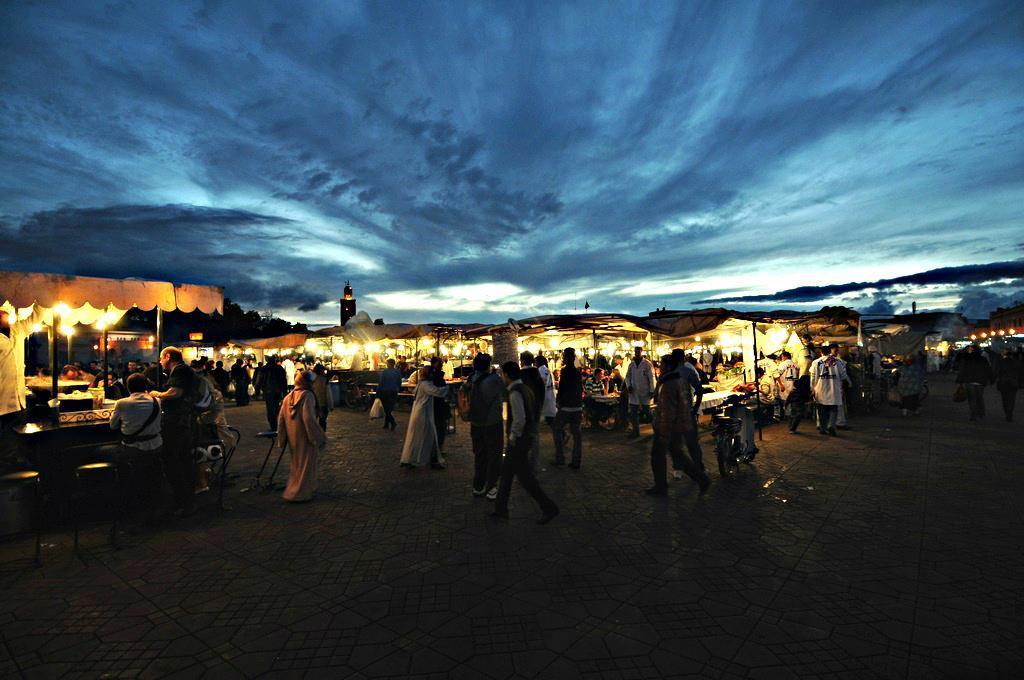 In order to have the best out of your holidays in Morocco during the Ramadan:
- although Moroccans are by now used to it, try not to eat, drink or smoke in public, unless you really have to. If you do, do it discreetly. No one will throw stones, but it would be impolite and may upset some;
- don't expect much between 3 and 7 PM. Shops and businesses will reopen again later in the evening. If you have planned for a trek/ visit/ activity, try to schedule that to end before 3 PM;
- try to enjoy the nights. There is hardly a better time of year to have a glimpse into the locals' every day lives. Try to share a meal with the locals ( you will get plenty of invitations) and observe the locals and their lives. Most prayers in the evening are conducted outside the mosques and there is a special ambiance all around as people greet and visit each other;
- try and space out the itinerary. For example, if you needed 7 days for an itinerary around Morocco during the rest of the year, you should plan for 8-9 days to cover the same distance and areas during Ramadan.
Naturally, the fact that most Morocco is observing Ramadan puts some stress on the logistics of a private tour. Nevertheless, May is a great time to be in Morocco and you shouldn't miss the opportunity just because of it. You can browse through the reviews left by our previous guests over the years on the internet and see that they have thoroughly enjoyed Morocco even when Ramadan used to happen in July and August.